Our Role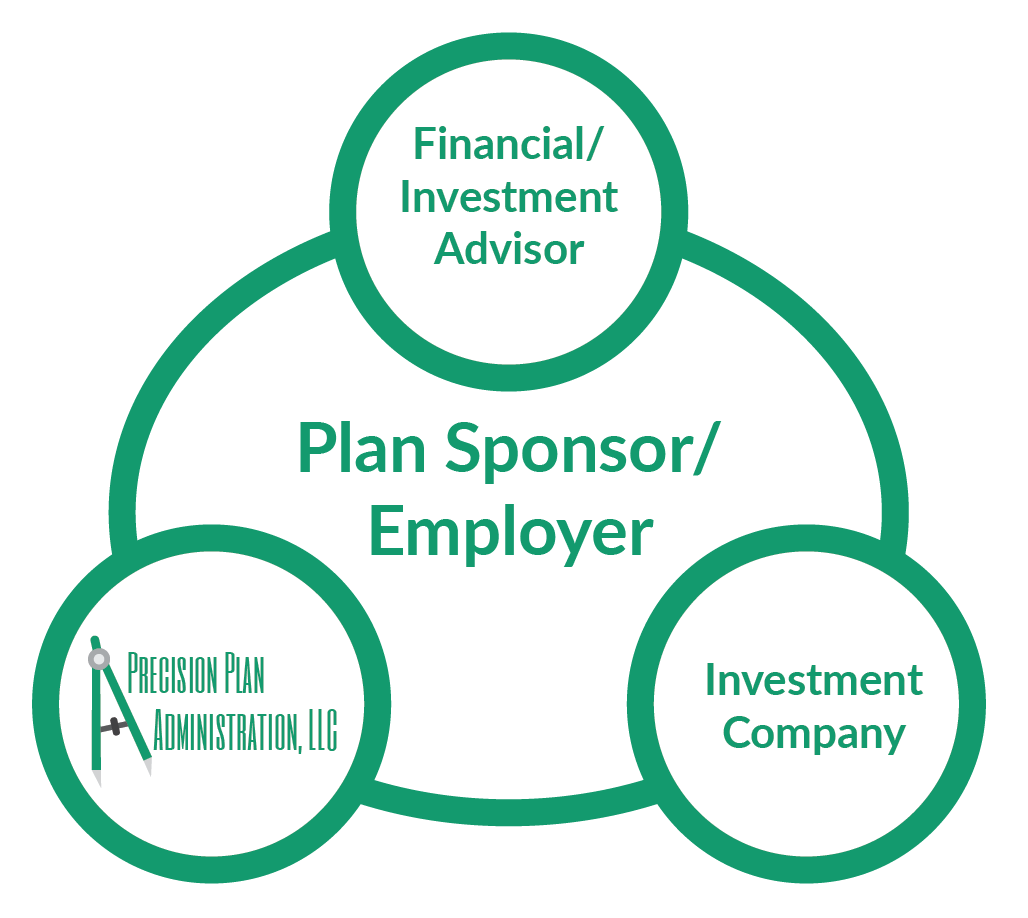 Our Practice
The practice focus of Precision Plan Administration includes:
Plan design consulting
Plan administration
Coverage and discrimination testing
Government disclosure and reporting
Assisting with Internal Revenue Service and Department of Labor audits
Does Your TPA…
provide assistance with:
Enrollment procedures?
Locating lost participants?
Determining who is subject to involuntary distributions?
Determination of maximum loan amount?
Defining ownership for testing purposes including family attribution?
Recordkeeping procedures and notice requirements?
If not, you should let us help your business.
Our Mission
Our mission at Precision Plan Administration, LLC is to develop a personal relationship with our clients that enables us to guide them in achieving their retirement plan goals while complying with the standards set by the Department of Labor and the Internal Revenue Service.
Contact Us
Come by our office, give us a call, or send us an email. We would appreciate the opportunity to discuss your business needs.
101 Katelyn Circle, Suite A
P.O. Box 9575
Warner Robins, GA 31095
Office: 478-971-4770
Fax: 478-971-4973
info@precisionplanllc.com
Resources